New Smart Sort tool within Care Advantage – Quickly screen large applicant pools
31 Mar 2020
Our Care Advantage usage is seeing a significant increase in job applicants due to these extraordinary COVID-19 times. Although many of these people come from non-care sector backgrounds lacking relevant skills or experience, these skills can often be taught on the job as long as the person has the right personality and attitude to work.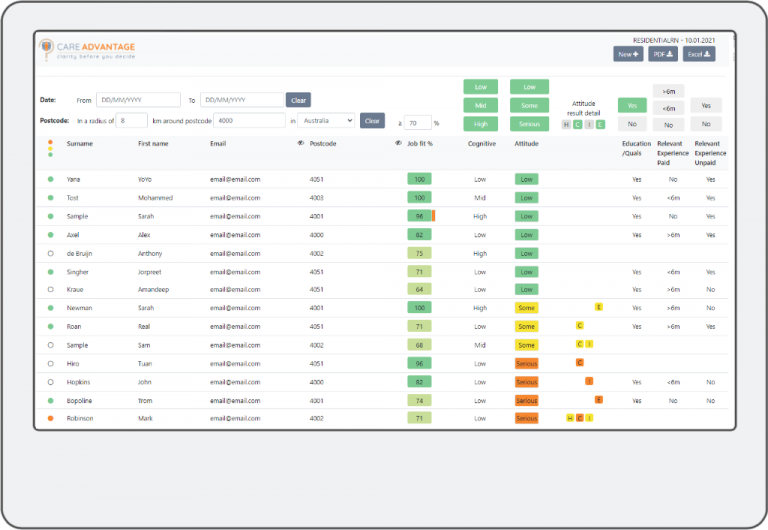 Smart Sort is Smart and Fast!
We have developed the Smart Sort tool to quickly identify which applicants in the pool have a strong job fit (as compared to a benchmark of high-performers in the same role) and have an acceptable behavioural risk profile to work (e.g no hostility or integrity risk).
Smart Sort takes the pool of applicants and quickly sorts and ranks them based on their assessment results. From here the recruiter can adjust the search parameters or use the proximity search, highlighting people who live within a certain distance to the job.
The result is a long list of "best-match" applicants to follow up with initially. Saving the recruiters heaps of valuable time, so they can focus on getting the right workforce for these challenging times.
See for yourself
Contact us if you'd like to see Smart Sort in action via our fast-track demo option (obligation and cost-free!). See why such a large number of providers are relying on the information from the Care Advantage assessments to enhance hiring decisions and workforce performance.